HURRICANE IAN UPDATE (9/28/22)

As we have been monitoring the potential effects of Hurricane Ian on our area, we have come to the decision that, for the safety and well-being of everyone, we are postponing our Grand Opening on October 1st and moving the event to Friday, October 28th. We understand that this change may cause great inconvenience for you and are sincerely sorry. All tickets purchased originally for October 1st, will now be valid for the October 28th event.

We are disappointed to have to postpone, but are very excited about our October 28th Halloween Grand Opening from 5 -11pm! Featuring; a Costume Contest, Prizes, Corey Smith, and more. You won't want to miss out on this Massive Halloween Party!!

If you have any questions regarding this event, please reach out to info@Sweetgrassvodka.com or go to our website www.Sweetgrassvodka.com.

We thank you for your understanding and we hope that everyone will be safe this weekend with the coming weather.

We will see you on the 28th for a Halloween party you won't ever forget!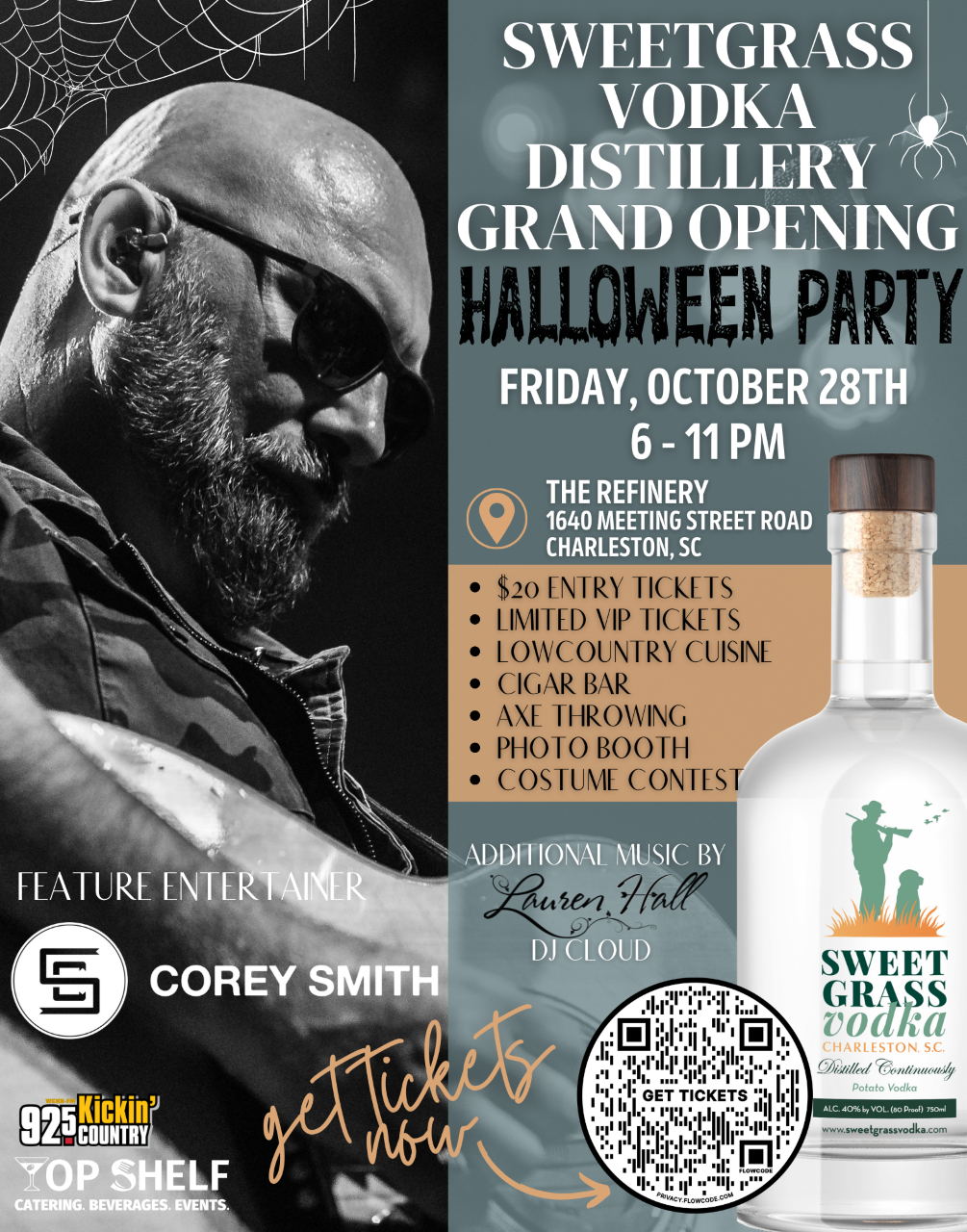 A very limited number of VIP tickets are available. Each VIP ticket includes: Premium Open Bar, Catered Food, Private VIP only lounge and viewing area.
VIP Parking