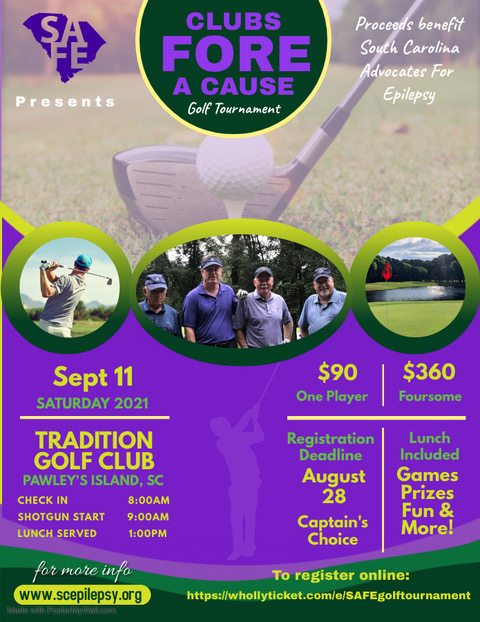 To download the Golf Registration CLICK HERE
In keeping with our tradition of raising awareness in fun and unique ways, we are excited to have our 2nd annual, "S.A.F.E. Clubs Fore A Cause Golf Tournament." Scheduled for Saturday, September 11, 2021 at Tradition Golf Course in Pawleys Island, SC, this promises to be a day of education, games, comradery, competition and the incredible opportunity to play on an award-winning course. Check-in will begin promptly at 8am with a shotgun start at 9am.
We are offering a variety of sponsorship opportunities which are available for your review. Multiple opportunities can be combined for this event. For more information about the sponsorship opportunities, please contact Karen@scepilepsy.org or call (843) 991-7144.
All proceeds benefit the South Carolina Advocates for Epilepsy